Biden had a meeting with wind industry executives at the White House this Thursday, and the gaffe-prone legitimate commander-in-chief held his seat sheet backward.
Everyone saw the step-by-step guidance created by Biden's staff instructing the President to do the basic things.
Join The True Defender Telegram Chanel Here: https://t.me/TheTrueDefender
"YOU enter the Roosevelt room and say hello to participants," the memo reads.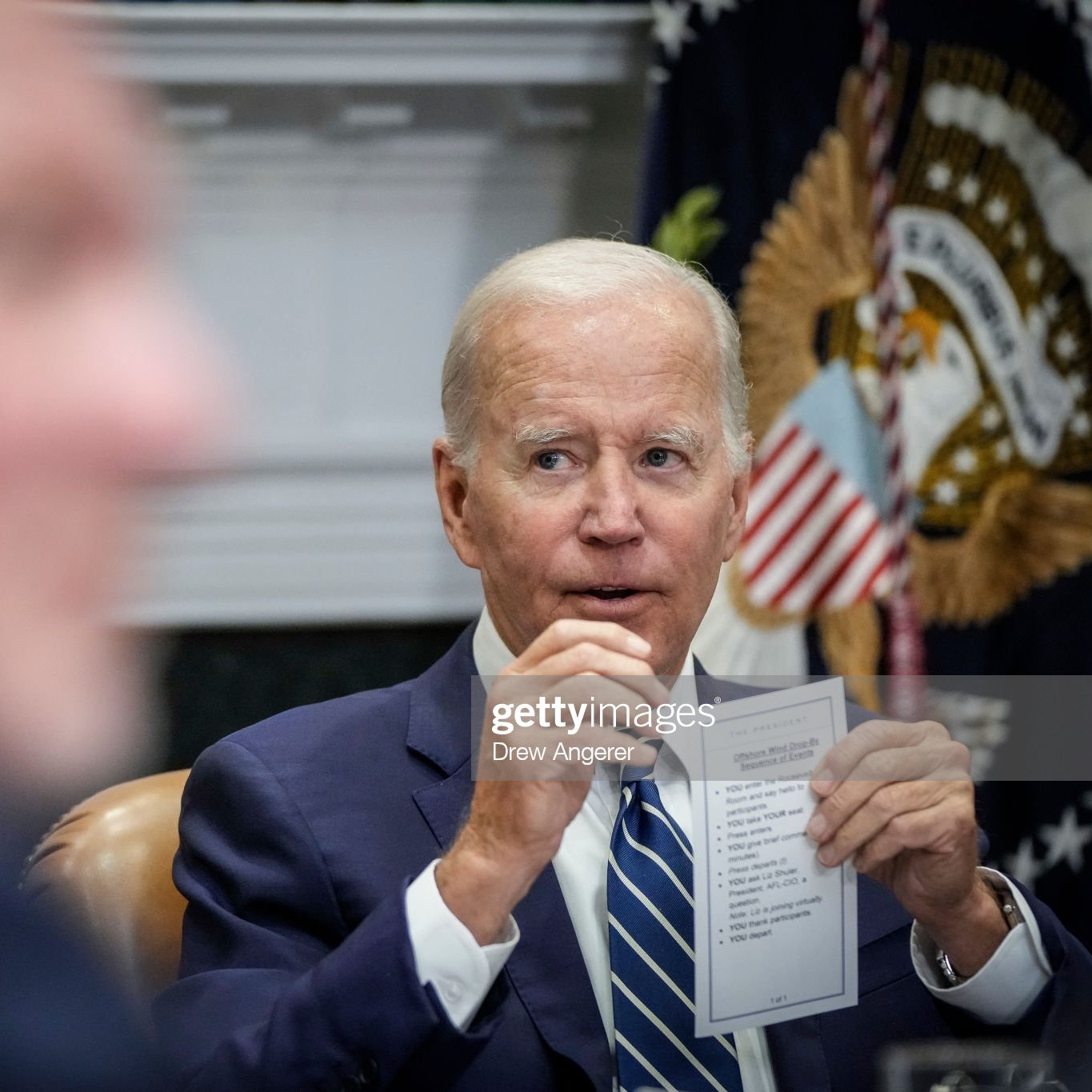 Everyone can notice that the sentences start with you, reminding Biden who he is. "YOU take YOUR seat," advised the guidance, titled, "Offshore Wind Drop-By Sequence of Events."
"YOU give brief comments."
"YOU ask Liz Shuler, President, AFL-CIO, a question," Biden's handlers wrote. "YOU Thank participants."
However, Biden constantly relies on staff notes in order not to embarrass himself.
The left constantly criticized Trump for disregarding Teleprompters. But Biden depends on cue cards to make it through the day.
Last March, Biden embarrassed the US on the global stage when he used cue cards to answer ''random'' questions about the Ukraine war.
Also, Biden was caught with cue cards to sustain composure in his first press conference.
You can notice that Joe Biden takes questions from journalists and outlets selected previously.
Beyond pathetic. https://t.co/92La1wnsd3

— Jason Bermas (@JasonBermas) June 23, 2022