The most bizarre thing about the Biden Regime is the phony WH set they have created! It was used for Biden to get his booster jabs.
Also, they used this for Biden to deliver a pre-recorded speech for Martin Luther King, Jr.
Join The True Defender Telegram Chanel Here: https://t.me/TheTrueDefender
And it was used for a meeting with his business leaders.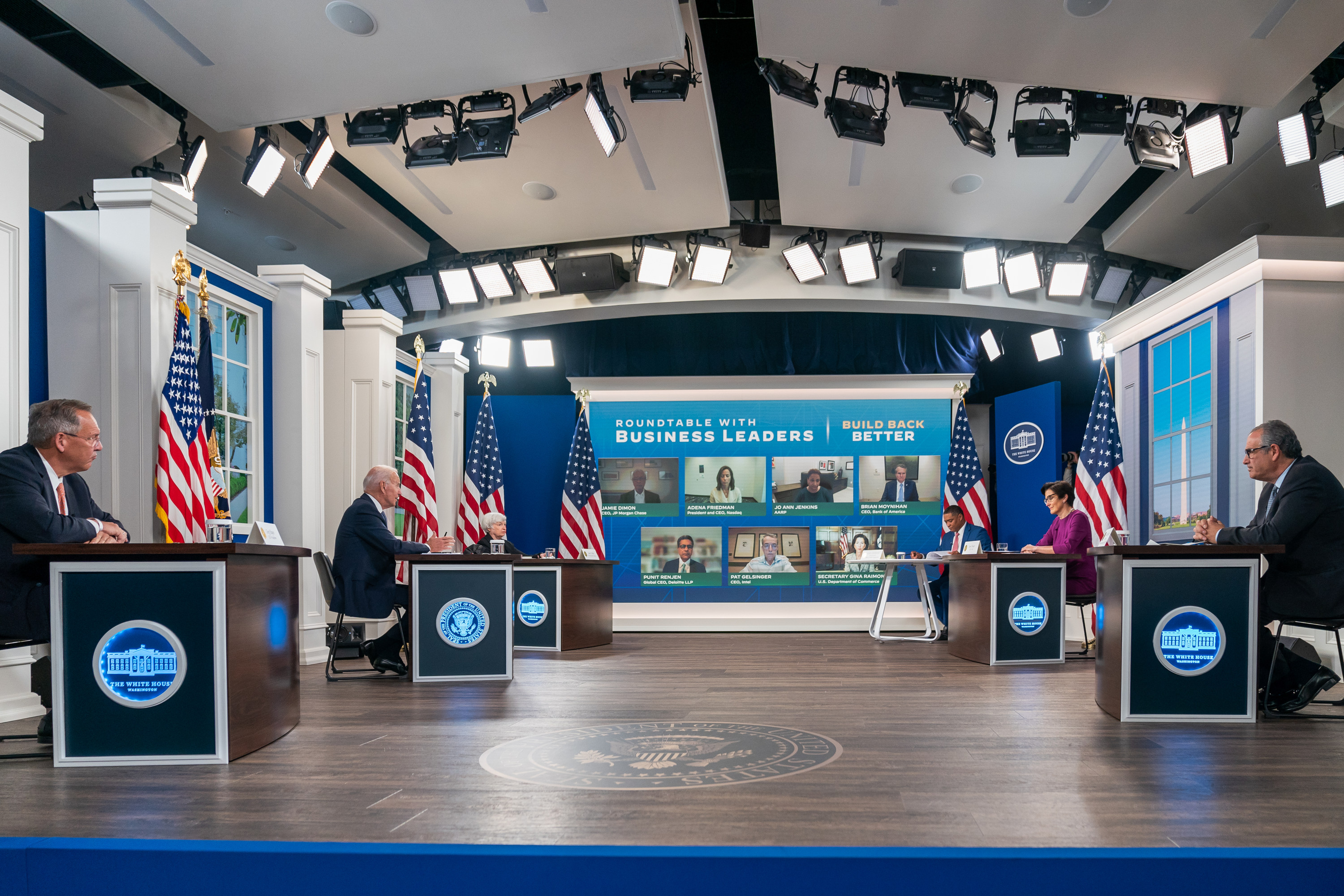 Moreover, now we have an in-depth look at the fake set.
Watch:
I'm never speechless but this is insane! Can you imagine if Trump had a little stage set built for him to mimic the White House?
President Trump worked in the real White House took hard questions & didn't use sticky notes! Shame on the media for keeping it silent. @Thatdoll86 pic.twitter.com/NyHL3vOSIk

— Sara (@skb_sara) April 1, 2022
Ex-Trump adviser Stephen Miller shared his opinion on why the fake WH set is used.
Miller emphasized that being in the fake room allows Biden to read off a script easier.
The face-on monitor'' would be hidden from the camera.
And for Biden apologists making the incredibly asinine observation that you can read monitors in other rooms: yes, for formal addresses. WH created this bizarre set-up to create illusion that Biden's running a normal human *meeting* when he's actually delivering a scripted text.

— Stephen Miller (@StephenM) October 6, 2021